Welcome Back to Worship & Livestreaming
Wherever you are, please join us!
Services Sundays at 9:30AM (Classic) & 11AM (Contemporary)
Join us for a hosted, online livestream for each service. We look forward to worshipping with you!
Community Christmas looks different this year, but we're so glad for the opportunity to support our community - especially during this challenging time. This year we're taking Community Christmas to our neighbors! We need your help with gift donations and drop-off.
Join with us as we look for and expand our impact for 2021!
UPPC is a praying church. If you would like to share a prayer request or praise, we'd love to hear from you!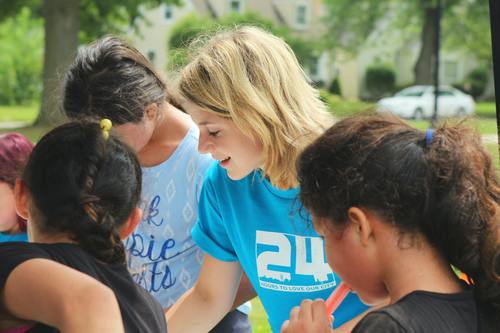 Stepping Out
Share the love of Jesus one step at a time! We're challenging you and your family to do one thing to support others this Christmas season. Check out our list of ideas - Coming Nov. 29!
Following Jesus is an active, intentional journey that transforms us each step of the way . These Discipleship "Pathways" are available for you to take intentional steps toward spiritual maturity in Jesus.


We want to communicate early and often how COVID-19 is impacting our ministry at UPPC. Check our webpage for status updates!
Community makes a difference. We'd love to hear how God is using UPPC and the people you meet as part of your story!
Watch our latest sermon, or listen to the newest episode of our weekly podcast, Bible Jazz.
Check it out!
University Place Presbyterian Church is a unique, grace-filled community where you can be yourself as you engage in worship, small groups, youth activities, outreach to the community, mission trips, or just come be surrounded by people who are trying to intentionally live the Gospel. One of the distinct things about our church is that we're an all-generations community. There's a place for you here - you are invited to participate!
We'd Love to hear from you!
UPPC has access to an extensive video library called RightNow Media! It is a HUGE library of faith-based videos and study guides that you can access whenever and wherever you want.