Wednesdays 8-9pm | September-June
We kick off Wednesday September 8th! Hangout with friends, de-stress, and play exciting games. Discover who God is and give students the life tools to build an identity around the true cornerstone: Jesus Christ.

Interested in having a say about what this year will look like? Attend our student leader meeting on September 1st at 8pm in the Wayside!
This year we are doing things a little different. All High School small groups will be meeting at 9:30 on Sunday mornings at UPPC. We'll meet at The Wayside café, have small group, and then attend the 11am UPPC church service together as a group.

Small groups are a great chance to dive deeper into your faith with others who are interested in learning more. These groups offer an opportunity to grow closer to others and God.
Mission 2022: June 23-29, 2022
Senior Mission (including "Super Seniors" from 2020 & 2021):
June 20-29
Plan ahead for our annual High School Mission trip to the El Niño community in East Tijuana, Mexico. We encounter God as we build homes, engage with a different culture, and are challenged in our faith as each day we will be serving others in multiple different capacities. Experience what God looks like through the eyes of our brothers and sisters in Mexico!
Informational meeting: Sunday, October 17 at 12:15 in the youth room at UPPC. You will get information on what the trip is like, the cost, and the fundraisers we will be hosting all year to help students raise money.



Our high school students are selling Christmas Wreaths to help raise money to go on the Summer 2022 Mission Trip! Wreath pre-sales are available until November 7th and you will be able to pick up your order in the UPPC youth room on Sunday November 28th, 2021.

We will also sell wreaths at a table outside of the Sanctuary on Sundays between services on October 31st and November 7th 2021.
Rob Clark, Director of Youth & Children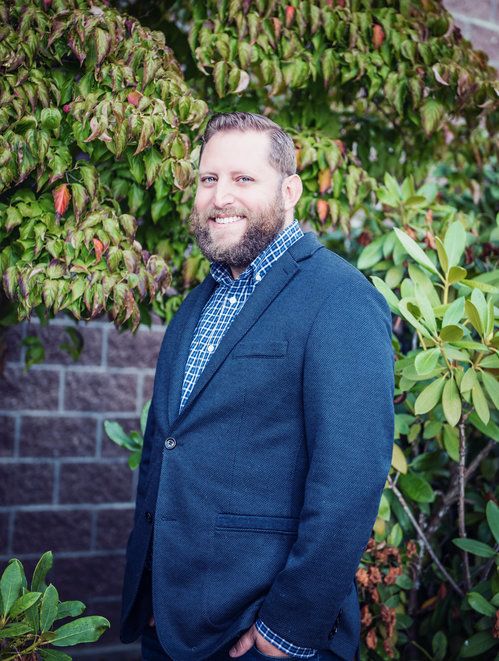 "It's an honor to walk on sacred ground with students as they find escape from the pressures of life, begin to discover their identity, and how they fit in this world. My hope is that as students graduate and move on to other things, they can look back at their time at UPPC and know that this is a place where they belong and they can then walk into the world with an understanding of who they are and what they are called to."
Lauren Arkills, youth worship leader
Being able to participate in and lead the worship band for the past 8 years has challenged me in my faith, pushed me to trust in God, as well as taught me how God uses me for his kingdom. For me specifically, God has redefined the word "serve" over the past few years I have been a part of the worship band. I have learned that by serving God whole-heartedly I am truly able to find joy and peace. For me, my walk with Christ is a never ending relationship filled with devotion, love, and serving the God who never fails to love me no matter what.
We'd love to hear from you. Fill out the form below to get started.