Providing quality, private instruction to people of all ages and skill levels, including early childhood music classes, summer camps and workshops, and performance opportunities.
"MAI serves people of all ages with exceptional individualized instruction."
"Our son's career was inspired in part as a result of several years of immensely enriching and educational instruction from MAI."
"Our son began Suzuki Violin when he was 5 years old with Miss Betty at MAI. He is now a member of the Atlanta Symphony Talent Development Program, Atlanta Symphony Youth Orchestra, and is a student in the University of Indiana String Academy. It all began with the Music & Arts Institute and Miss Betty!
In partnership with our preschool, days camps for the youngest ones:
Mini-Musicians, Little Chefs, Creative Kids Art, and more!!
Cancelled due to Covid19. At this introductory workshop you will learn music performed by the group Black Violin. Music will be arranged to fit your skill level! Must be Suzuki Bk 3 or higher.
Join us for a free class to learn more about this amazing program!

Small Ensemble Coaching & Performance
Register with your ensemble to receive 3 coaching sessions.
We are a year-round program providing private instruction from professional instructors to people of all ages and experience levels. New students are accepted on an ongoing basis depending on the availability of the teacher. We have current openings for instruction on violin, viola, cello, voice, piano, and flute. Due to Covid-19, you may choose to meet with your instructor in person (with precautions) or online.
The rate for private instruction is $27 per 30-minute lesson, $40 for 45 minutes, or $54 for 60 minutes.
For questions or to be connected with a teacher, please contact Lisa Todd at 253-564-2522, ext 162 or [email protected]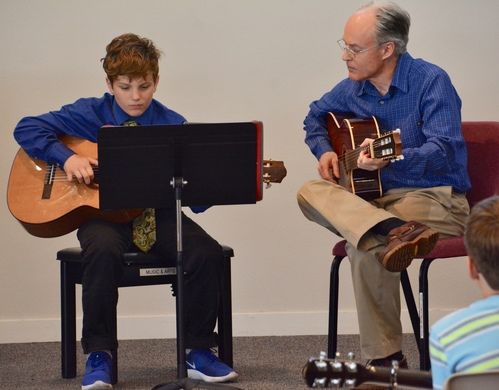 Already completed your initial registration? Use the appropriate buttons below to make additional online payments.
Lessons will not take place on national holidays. You will be offered a make-up lesson on another day or be given a credit.
Coaching Sessions have been put on hold until Summer Session. Register with your ensemble to receive coaching sessions of 45 minutes each. You will meet with your instructor on an agreed upon day and time.
KinderFlute is a teaching method designed for young flute students between the ages of 4 to 9 years old. Many children play violin or piano at an early age, and younger children are now able to begin playing the flute using instruments with curved head joints and keys specially designed for smaller hands. Classes include both private instruction and weekly group sessions filled with learning games and fun activities.
What does it cost?
The cost for the KinderFluteTM program is $27 per week, which includes a 30-minute private lesson, and a 45-minute group class.
Do I need to buy an instrument?
Instruments can be rented or purchased at Ted Brown
For more information on KinderFlute or flute instruction, contact our teacher, Susan Hallstead,
[email protected]
.
The Puget Sound Flute Choir is open to intermediate through advanced players of all ages. Rehearsals are for 1 hour once a week. We perform at UPPC as well as in the community. The cost is $120 per session. Class will resume in September 2020. For more information, please contact Susan Hallstead at pugetsoundflute.com.
Jim Schultz Memorial Scholarship
There are two scholarships awarded yearly to recognize current Music & Arts Institute students who show outstanding dedication to their musical studies. Candidates are nominated by their teachers and then participate in a competition in the spring where two winners are chosen. The first place winner receives a scholarship covering 50% of tuition for the upcoming year and the second place winner receives a scholarship covering 25% of tuition for the year. All current MAI students are eligible but need to be recommended by their teacher.
2019 Jim Schultz Scholarship Winners
Kathleen Julca - 1st Place
Kathleen Julca is in the eleventh grade at the top of her class at Lt. General William H. Harrison Preparatory School in Lakewood. This is her 3rd year playing the flute and studies with Susan Hallstead. Kathleen participates in the Tacoma Youth Symphony Association and the Puget Sound Flute Choir at UPPC. She also enjoys programming and playing chess.




Mary Boyde Funches - 2nd Place
Mary Boyde Funches is in the eleventh grade at Covenant High School in Tacoma. She has studied piano for six years with Una Hwang. Mary Boyde also enjoys singing soprano in the Covenant High School Madrigal and Chamber Choirs, accompanying the choir on piano, and playing the piano for chapel. When she is not making music, Mary Boyde loves reading, swing dancing and acting in school plays.
Mini-Musicians is designed to be a positive, creative, and exploratory first introduction to music for 3-5 year olds in a group setting. The program incorporates piano playing and will provide great preparation for more traditional piano lessons. It is also beneficial for children who will go on to study other instruments as they will be exploring pitch, patterns, rhythm.
The next session of Mini Musicians will be offered Fall 2020. Registration will open on August 1.
Maria Bokor has studied the piano beginning at the age of 4. She was a piano major at the New England Conservatory and received a Bachelor of Music degree from Reed College in piano studies. She was the pianist for the Community of Christ church in Puyallup for many years and taught piano at the Annie Wright School. Maria combines the Suzuki approach with traditional European methods in her teaching.
Maria is also a professional violist and is the Associate Principal viola of the Tacoma Symphony. She studied at the Interlochen Arts Academy and received a Master of Music in viola performance from the University of Victoria, Canada. Maria is also a physical therapist and brings those skills to help ensure relaxed playing with good posture.
Una Hwang believes that making music is one of the most enriching of all activities and loves helping growing pianists experience this. She is classically trained, having studied piano performance at the New England Conservatory of Music and the University of Maryland, while also studying and previously working as a research physicist. Now she is an organist and church musician as well as a teacher, and appears regularly as a solo and collaborative performer. She is a member of the Music Teachers' National Association and the American Guild of Organists.
Kristina Thomas began studying piano in the second grade at Tacoma Baptist Schools. She earned a Bachelor of Music Education at Pacific Lutheran University and taught high school band and orchestra in the Tacoma Public Schools for three years. Kristina has taught both piano and flute in the Puget Sound area since 1994. She is currently on the staff of the Tacoma Youth Symphony Association and the Minister of Music at Redeemer Lutheran Church.
Betty Ellsworth is a graduate of the Music Education program at Muskingham College in Ohio, and has received Suzuki training at the Eastman School of Music. She has over 30 years of teaching experience and recently came to the Northwest from Rochester, New York, where she taught at the esteemed Hochstein School of Music & Dance for many years. She offers instruction in Suzuki violin, as well as traditional violin and viola and accepts students of all ages and ability levels. Betty is excited about the opportunities the Lord has for her here and loves serving him through her gifts of music & teaching.
Lisa Ingraham, a native of Tacoma, WA, studied violin with Helen Pagels of Olympia in High School, and Heifetz protégé, Ann Tremaine, at Pacific Lutheran University, where she majored in K-12 String and Choral Education. Lisa actually began her teaching career while still in Jr. High and has maintained a private studio ever since. In 1998 she started teaching at Cascade Christian Schools' Tacoma Elementary and the program has since expanded to include all three elementaries, as well as the Jr/Sr High. An active performer, she plays with Tacoma Symphony, Tacoma Opera, as well as doing free-lance work, and is a founding member of the Con Brio String Quartet. In addition she has been the conductor and primary orchestrator for "Scrooge, the Musical" at Champions Centre since 1996.
Originally from Denver, Ian moved to Tacoma in 2015 to attend the University of Puget Sound. Since his arrival, he has regularly performed with jazz-fusion outfit 322, saxophonist Tracy Knoop, and many of his own groups, including the Pocket Change quartet, the Ian Crocker Trio, eclectic student ensemble Wombo Combo, and others.
Ian is a firm believer in the power of music to bridge boundaries--between people, nations, cultures, and even between parts of ourselves. Though his career has so far focused specifically on jazz, he devotes considerable time to classical repertoire, folk styles, contemporary pop music, and much more. His passion for arranging and bandleading allows him to explore these eclectic interests within the context of more familiar jazz settings--making for exciting shows far outside of traditional jazz boundaries.
Outside of his life in music, Ian is an avid reader, a somewhat-less-avid runner, and a hiking guide


Lisa Todd started playing cello at a young age and studied at the University of Montana. She then attended and graduated from Pacific Lutheran University in 1989 with a degree in music education and taught orchestra in the Federal Way public schools at the elementary and junior high level for 6 years. She has been teaching privately for 30 years and also enjoys teaching early childhood music at Sunset Christian Preschool at UPPC. Lisa is the Director of UPPC's Music and Arts Institute.
Mick Crosby spent 34 years with the Tacoma School District as an elementary teacher and principal. He is a member of the UPPC Chancel Brass and plays with the Tacoma Musical Playhouse. His primary goal is to share with young musicians the joys and musical challenges of playing the trombone.
In college, Lance Buller started playing with the top rock, jazz, and Latin groups in Los Angeles. He was Solo Chair with The Hollywood Bowl Productions Band, under the leadership of such notables as Gordon Jenkins Jr., Mercer Ellington, Dave Grusen, and Henry Mancini.
He worked with Little Anthony and Bob Marley and was 24 years old when he began a long association with The Beach Boys. That memorable experience included recording five albums with them, as well as touring Europe, Australia, and the United States. Buller's recording career—which began in 1974—has resulted in 24 albums so far, including five with his own band, The Monarchs.
From cruise ships to radio concerts, Buller has done just about everything a musician could hope to do, often being featured with showbiz greats. Additionally, he has many students and works in local schools, to teach and mentor those eager teen musicians who remind him of himself at that age. It is an effort he considers his true calling.
Flute, KinderFlute, Mini Musicians
Susan Hallstead has been playing and teaching the flute for over 20 years. She studied flute and vocal performance at the University of Puget Sound and the University of Washington. Her flute teachers have included Scott Goff (Seattle Symphony), Felix Skowronek (UofW), and Murray Panitz (Philadelphia Orchestra/Curtis Institute). Susan also studied flute pedagogy with award-winning KinderFlute™ creator, Kathy Blocki. While in college, she was a member of the Tacoma Symphony, the Contemporary Group Woodwind Quintet, and was principal flute of the U of W Symphony. Susan is currently pursuing the study of World flutes, including Irish penny whistle, Chinese dizi flute, and Native American Flute, and is a member of the Wind Spirit Native American Flute Circle.
Born and raised in Tacoma, WA, Micaela Derouin was actively involved in school and church musical productions starting at six years old. She later studied voice with LeeAnne Campos at Pacific Lutheran University, where she graduated in 2014 with a Bachelor in Musical Arts and a minor in Communication. From 2013-2015, Micaela spent her summers interning at Tacoma Musical Playhouse. There, she helped direct musicals for the children's summer camp, Camp TMP. In 2017, she joined the Tacoma Opera chorus, performing in productions such as Carmen and The Merry Widow.

Micaela has been teaching private voice lessons since 2017 and is passionate about helping students not just be able to sing, but also be able to connect with an audience.